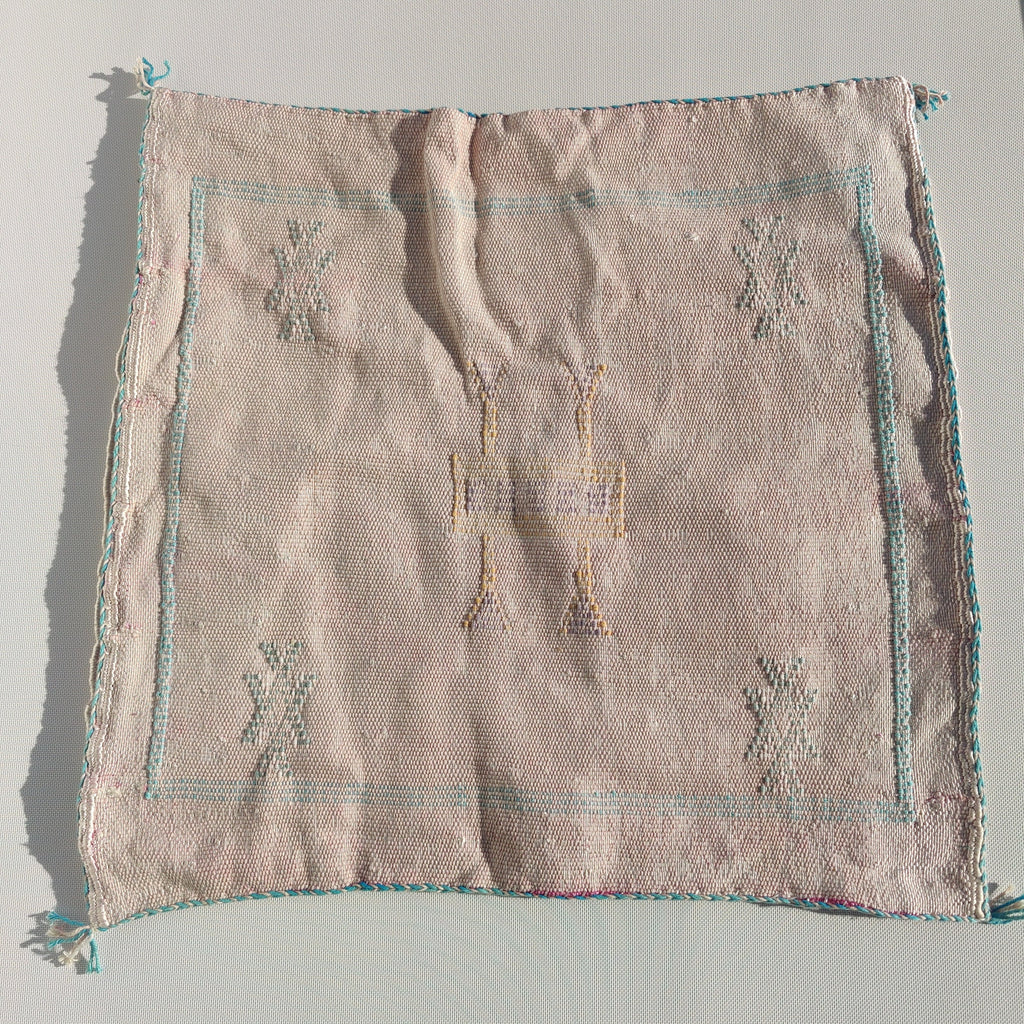 Casablanca Artisan Moroccan Cactus Silk Home Hand-Loomed Vegan Cushion Cover
We have run out of stock for this item.
Casablanca Artisan Moroccan Cactus Silk Cushion Cover - vegan, eco-friendly, home hand-loomed
Giving Away Deal on order of $269 or above
A Cushion Cover 50x50cm for FREE and randomly selected. While Stock Lasts
Must Apply Voucher Code: ART
Hi, I am Connie, founder of Macey & Moore. I am never tired of seeking natural fibre for soft furnishing, Moroccan cactus silk, an interesting fibre with a great heritage and sustainable properties catches my attention
The process for making  cactus silk has been the same for centuries. Breaking open the cactus, interestingly the fibres can be accessed just like finding the fibres from flax to make linen.
Did you know, this vegan silk fabric does not have any carbon footprint!
Vegan silk made from Cactus, a eco-friendly plant
Hand-loomed
Natural plant dyed
Cushions made from Cactus silk fabric are hand-woven then hand-embroidered with Berber motifs
Those unique Moroccan Cactus Silk Cushions are applied to bleach wash to fade, then achieve a vintage feel, it is a perfect match for any home décor.
Features
Ethical Manufacturing from fibre to final product
Approximately  50 x 50cm Cushion Cover Only
Optional buy

 Feather cushion insert,

decent weight 1400gran

Order Here

 

 
Colours may vary to the images shown due to hand-made and pre-washed procedure
Note different motif pattern may vary for same colour tone due to availability of cactus silk thread and personal work from craftsmen.
Love the imperfections. Though we present product as accurate as possible, please be noted, If you can not tolerate hand-made products ( in other words, if you are after exactly same look from industrial mass-production ), please leave this artisan collection alone, we may not be able to fulfil your taste and serve you properly.
Care Instructions
DRY CLEAN ONLY
DO NOT SPOT CLEAN
Fabric & Upholstery Protector recommended to repel spill for easy cleanup