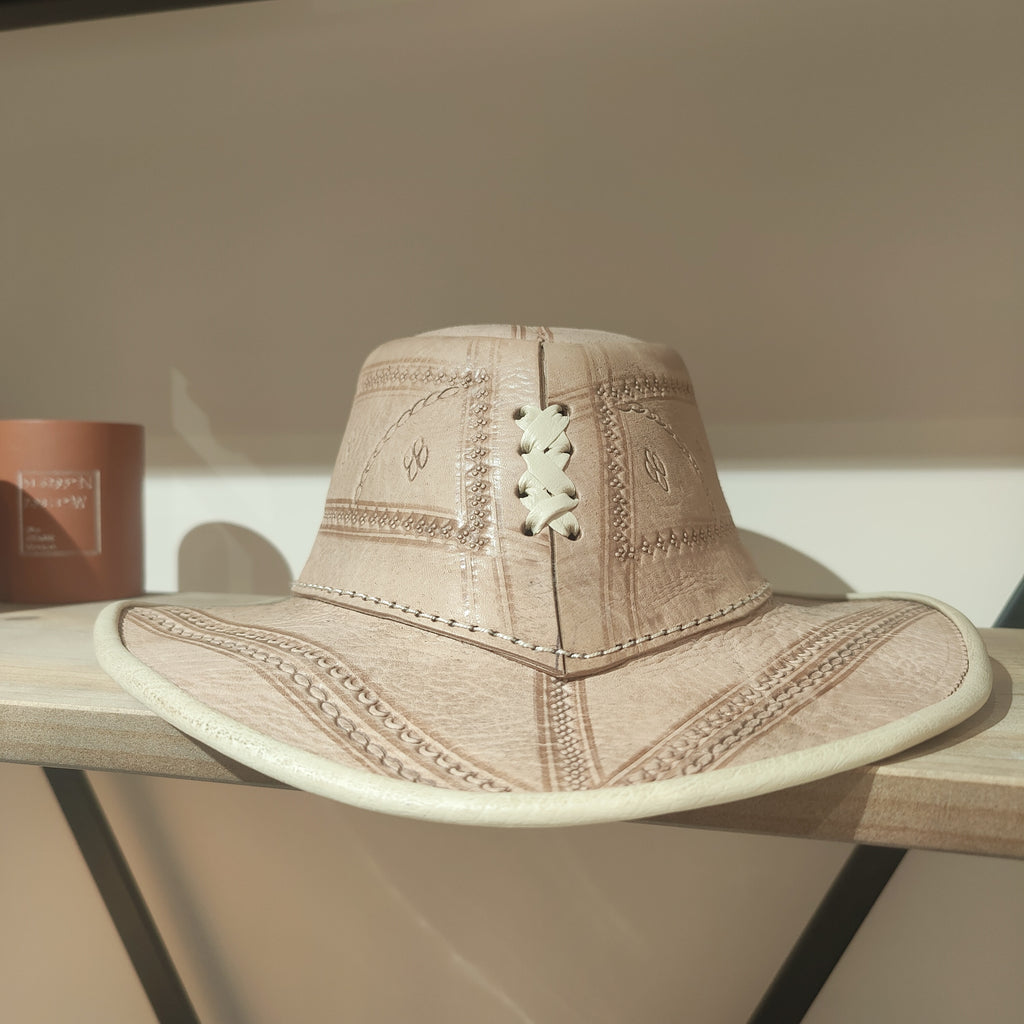 Artisan Moroccan Hand-Made Hand-Stitched Leather Hat from Marrakech - Limited Stock
Artisan Moroccan Hand-Made Hand-Stitched Leather Hat from Marrakech
Hi, I am Connie, founder of Macey & Moore. I am never tired of seeking natural fibre for soft furnishing, Moroccan cactus silk, an interesting fibre with a great heritage and sustainable properties catches my attention
In search of Moroccan exotic fabric and handcraft, I also brought some leather hats home, here they are. 
Features
Ethical Manufacturing from raw leather to final product
Genuine leather

Hand-made, hand-stitched from Marrakech
Colours may vary to the images shown due to hand-made  procedure
Note different motif pattern may vary for same colour tone due to personal work from craftsmen.
Love the imperfections. Though we present product as accurate as possible, please be noted, If you can not tolerate hand-made products ( in other words, if you are after exactly same look from industrial mass-production ), please leave this artisan collection alone, we may not be able to fulfil your taste and serve you properly.